Grappling course with Jamie Clubb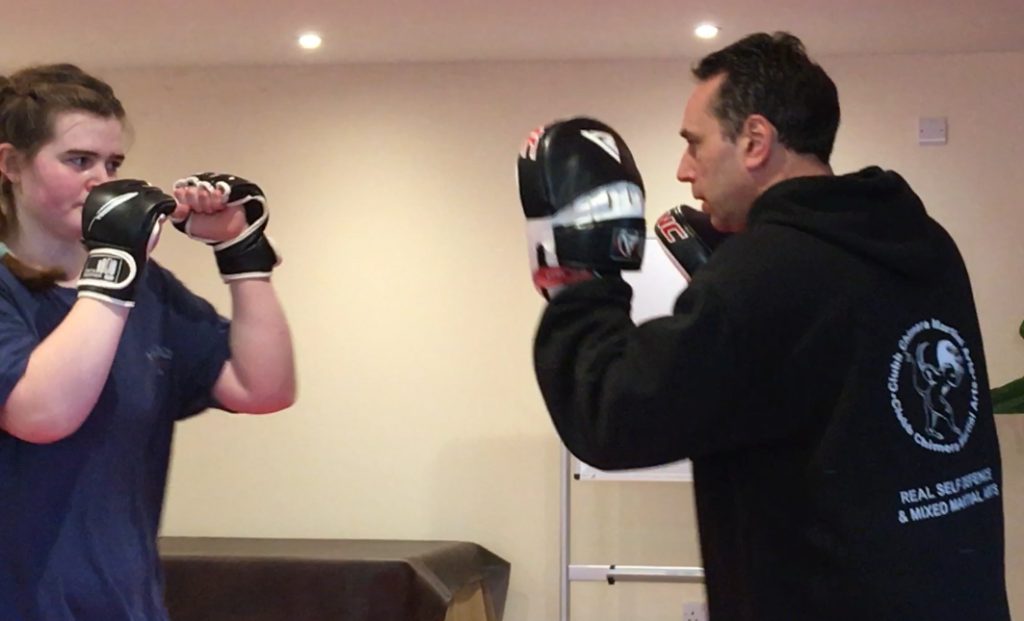 Grapplings and anti-grappling: Anti-grab skills and takedown defences are all key for physical self protection and for sparring too. This course is suitable for any student 8 and above. Sensible 6-7s could join in if assisted by a parent.
If any students are not acting safely in this course I will remove them from the zoom as I cannot risk any danger to them: for under 10s supervision will be essential, and probably recommended for over 10s too!
[zoom_api_link meeting_id="89790188571" link_only="yes"]